Sarah and Kyle are such a fun couple! They live in Houston, but came down to Austin for their engagement session. Kyle plays guitar for Mice and Rifles (click
HERE
to hear them on MySpace - they're great!) so he suggested we start our shoot at Stubb's, an awesome local BBQ joint with a stage in the back. From there, we headed over to my favorite blue tile wall (as seen in my post about Melissa and Tristan's engagement shoot a few weeks back). Since it was SUUUUPER HOT outside, we finished up with some indoor shots at a downtown hotel. Here are some of my favorites from the day ...
These two can JUMP!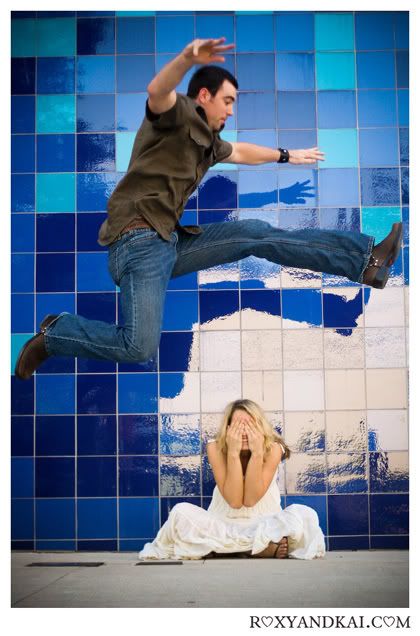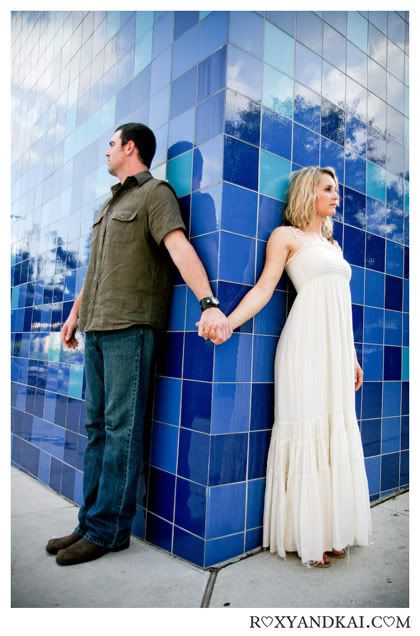 There were TONS of bikers downtown on the day of the shoot. I think there was a convention or something going on. Anyway, Kyle asked one of them if we could borrow his bike for a few shots ...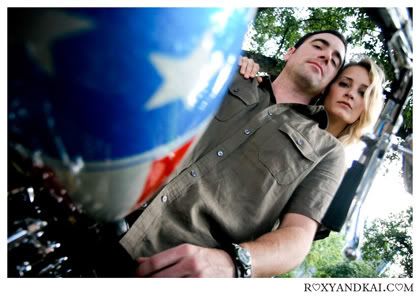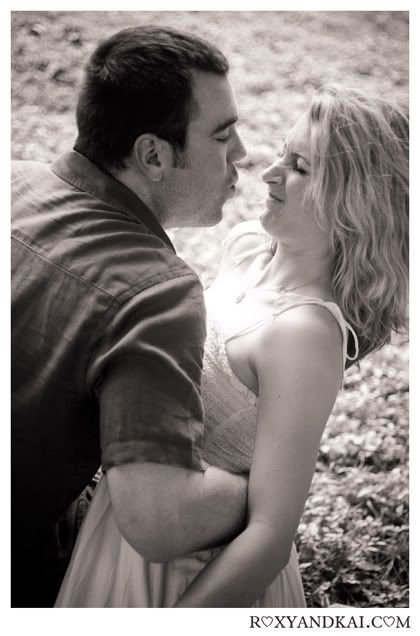 I know I do these grass shots a lot, but that's only 'cause they're CUTE! :) :)
I looooove this one!
They look like models, don't they?! I can't wait for their wedding!!
Thanks Sarah and Kyle! You guys were a blast to hang out with. I can't wait to see you both again! :)