Sarah and Kyle are one of my favorite couples EVER. They're so so cute together and so much fun to hang out with. Their wedding was suposed to be November 10th at Barr Mansion in Austin, so when Sarah emailed me two weeks ago to ask if I could shoot the wedding early, I knew something wasn't good. Turns out Sarah's dad is really sick and they were getting worried that he might not make it to November. Sarah was really worried he might not get to see her wedding, so she changed it! Instead of a big party, big cake and big mansion in Austin, they were having a small, intimate wedding in Dripping Springs. All that mattered to her was that her dad get to be there and he did. With her dad sitting in the front row, Sarah and Kyle were married outside in one of the most touching and beautiful ceremonies I've ever gotten to shoot. Everyone was in tears as Sarah's mom and dad walked her down the aisle (even me!), but I still managed to get some good shots.
*UPDATE* I learned this morning that Sarah's dad passed last week. I'm not sure I can express in words how it makes me feel to look at these photos now. I'm so so proud of Sarah for being strong on her wedding day and I feel so lucky to have been the one to get to document this last big event for her family. If you all didn't already know it - I LOVE my job. It's times like these that I realize what a huge responsibility I have and how lucky I am to have a job that means so much to so many people. You'll be in my thoughts Sarah (and Kyle!)
Here are my some of my favorites from the day ...
The beautiful bride, looking like a '50s-era Hollywood actress :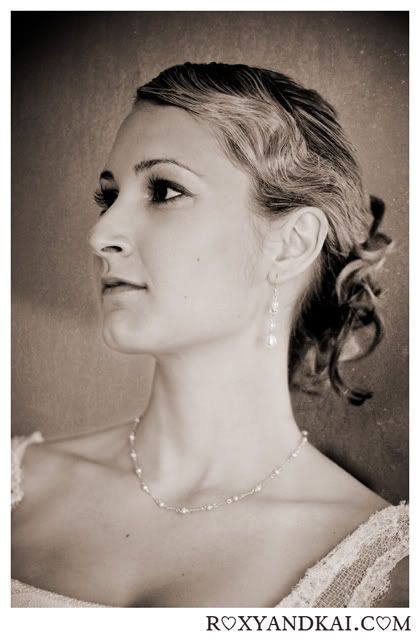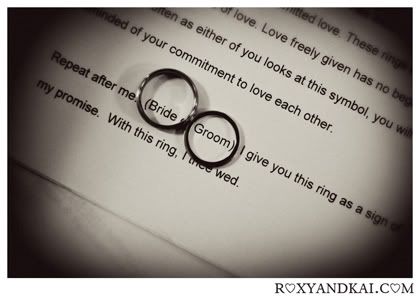 Kyle, the oh-so-cute groom :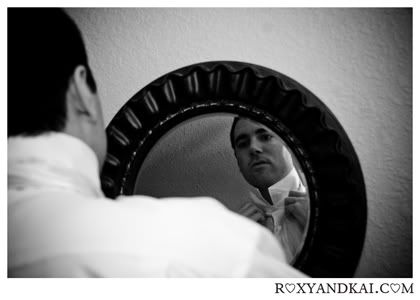 I LOOOOVE Polaroids! I suggest everyone have a friend roaming around with a polaroid at their wedding. There's nothing cooler than the one-of-a-kind album you can make with them.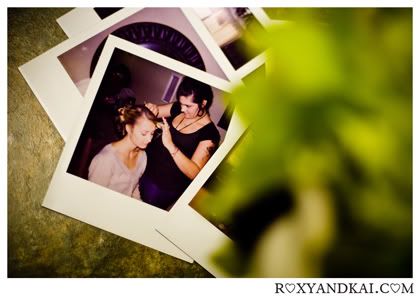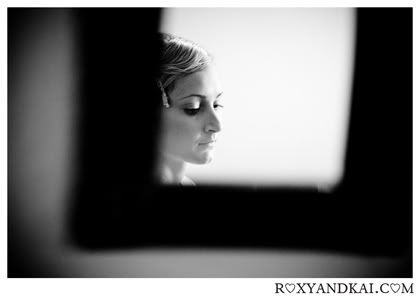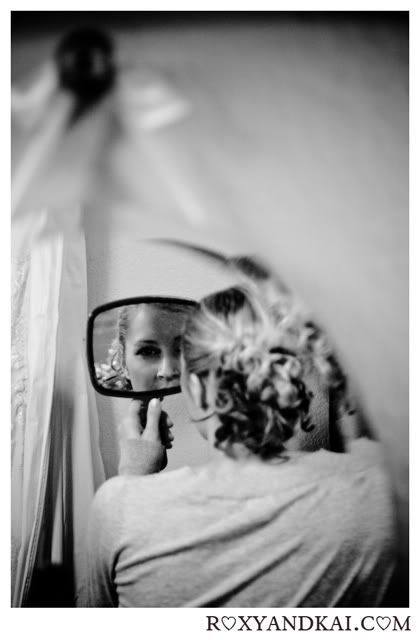 The most touching moment ever!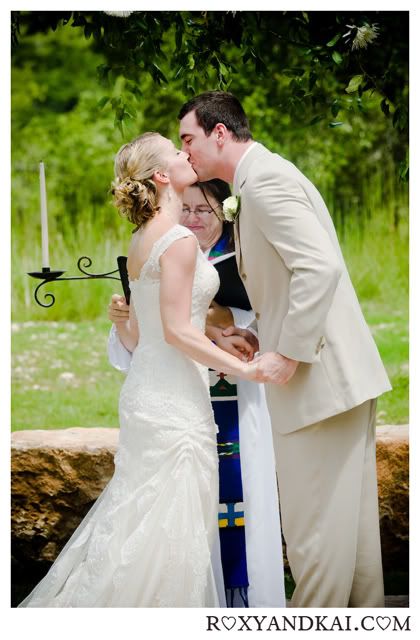 A great shot of Sarah's dad smiling! He was so proud of her!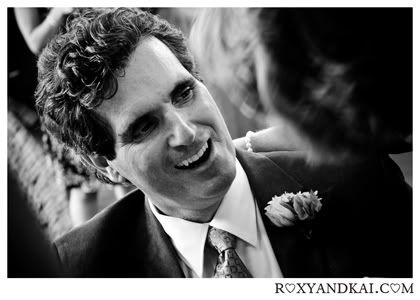 Sarah's wedding coordinator, Wendee of Lucie's Events, ROCKS. She really went out of her way to make sure the wedding ran smoothly and even got Sarah and Kyle the wedding venue at the last minute for free! Here she is, working hard on Sarah's bustle. How cute is this!?!?!
You know I had to have a few fun textures in here somewhere!
Loooooved these green flowers!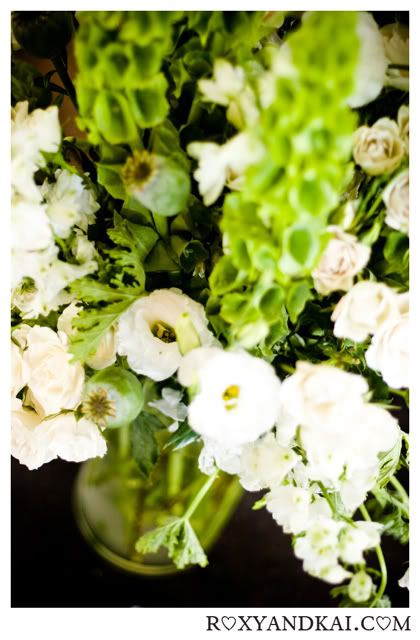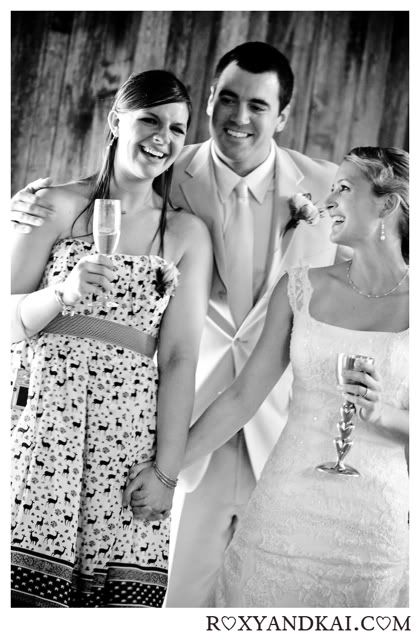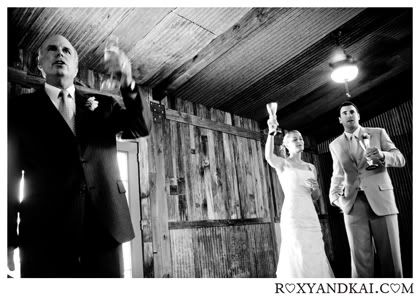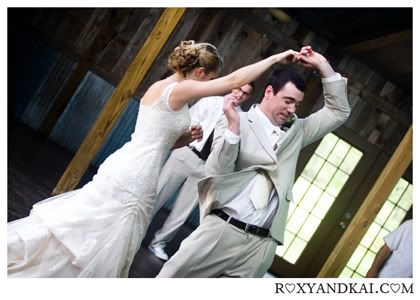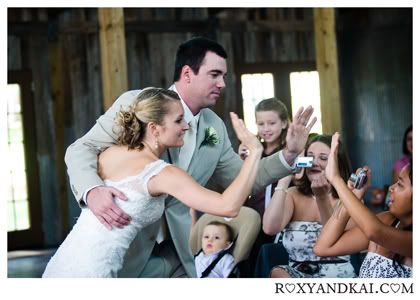 I love this one!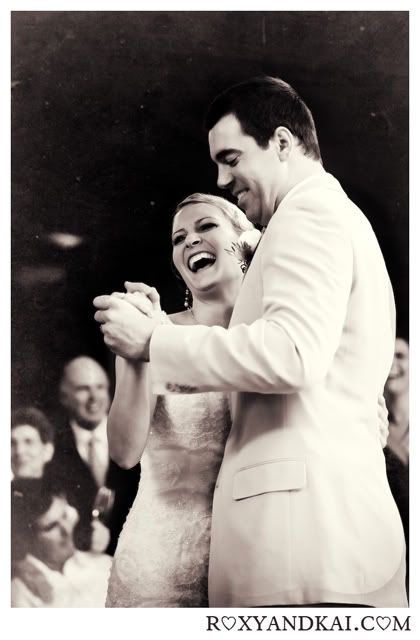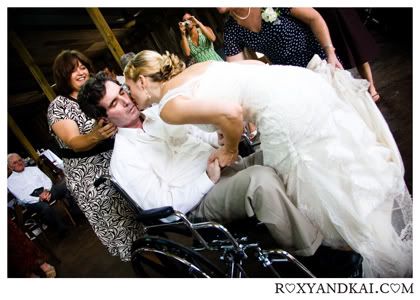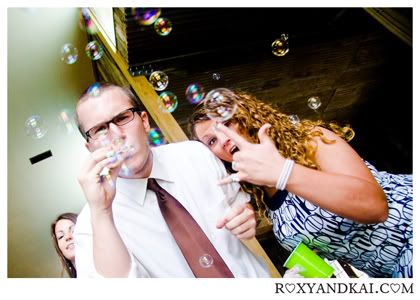 Okay, you may remember Sarah and Kyle's awesome
jumping pictures
from their engagement session. Everyone at the wedding kept telling me how much they loved those photos and then all of a sudden, we were having an all-jumping photo session. It was SO much fun!! Look at some of these amazing jumpers!!!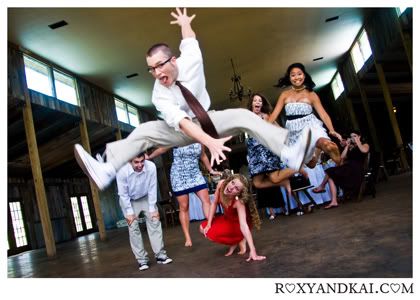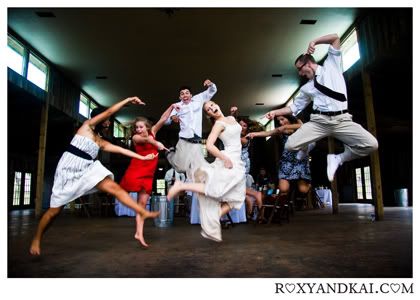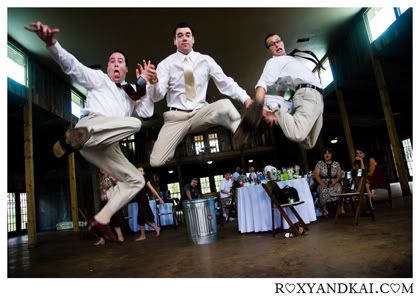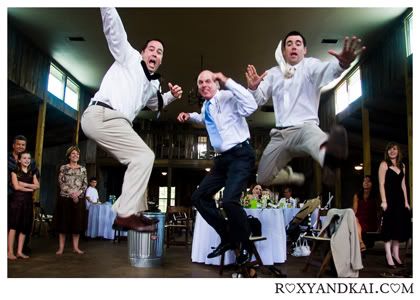 I love this one, too :)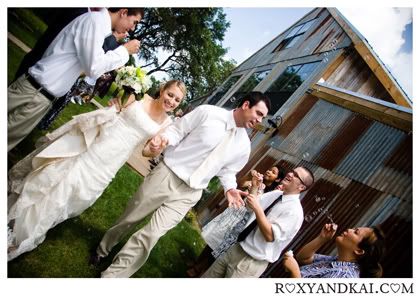 Sarah and Kyle, your wedding was AMAZING! I feel so lucky to have gotten to meet you and your amazing families and to have gotten to shoot the best day of your lives! Best wishes for a long, happy life together!
XOXO, Sarah